OUR SPACES
The Pool Room
The Pool Room is a private room that accommodates up to 52 guests for a seated dinner, and can be made available exclusively for a minimum guarantee $ 3200.00 food and beverage charges -- excluding 20% service, 5% event admin fee and sales tax.
The space has large frosted glass doors that can be opened to connect to the adjacent North Garden patio area for cocktails or to increase seating capacity to more than 80 guests.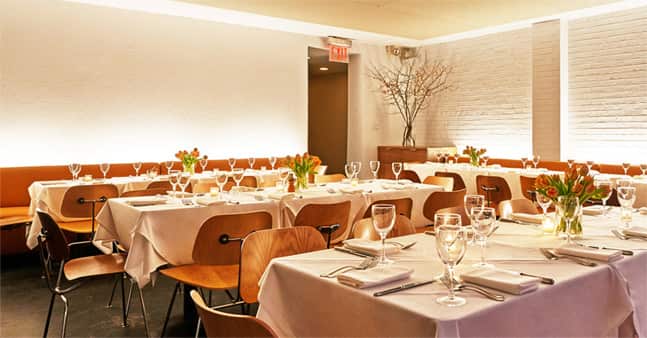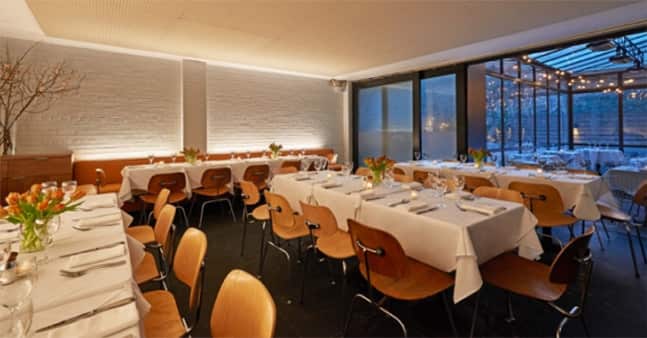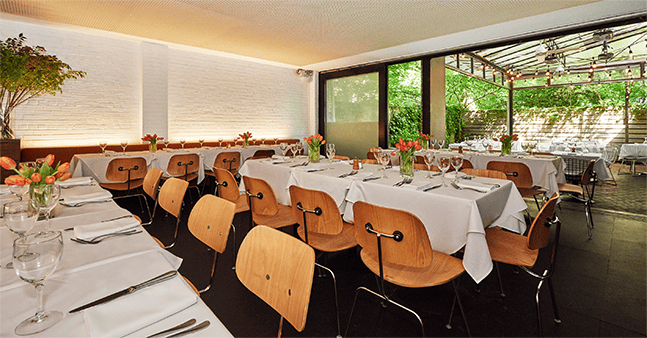 North Garden Patio
Our central North Garden Patio is always covered for rain and glass-enclosed and heated for cold weather. When it is enclosed (early October to mid- May) it can be used as a private dining space for up to 34 guests for a minimum food and bar guarantee of $2200.00 – excluding 20% service, 5% event admin fee and sales tax. When fully open in warm weather it is available for early cocktails before dinner in one of the private spaces, or for large large events when it is used in tandem with the Pool Room for events seating up to 90 guests.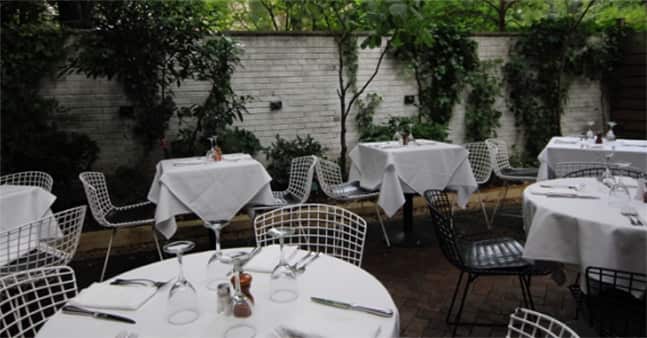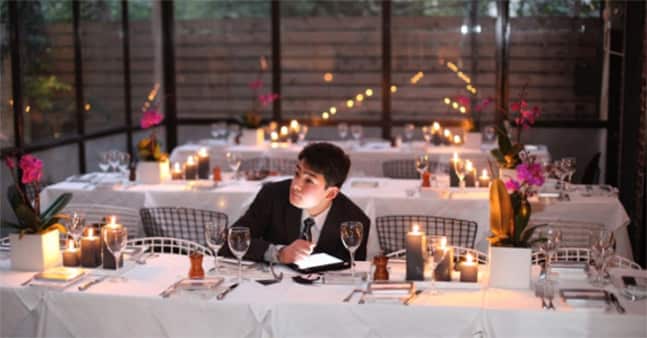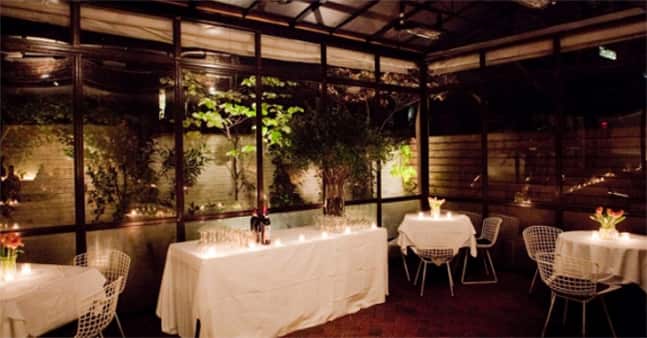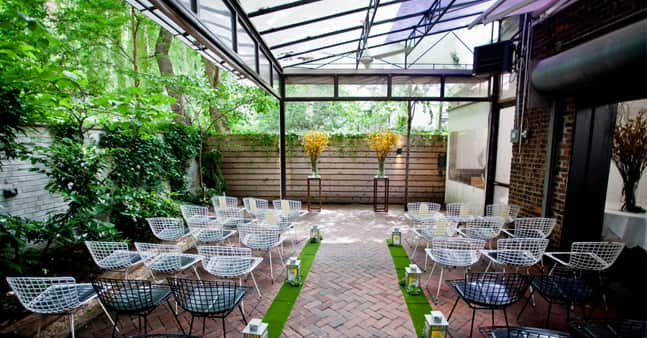 East Garden
The small enclosed East Garden is available for maximum seating of 26 guests at one table, or for small cocktail receptions, with a minimum food and bar guarantee requirement of $1200.00. When booking cocktails and dinner, cocktails will be served in an appropriate section of the adjacent NORTH GARDEN before moving into dinner.
In that case the minimum food and bar guarantee requires is $1500.00. Minimum guarantees are exclusive of 20% service, 5% event admin fee and sales tax.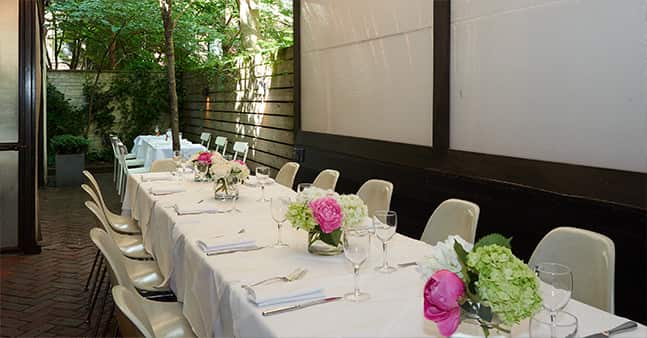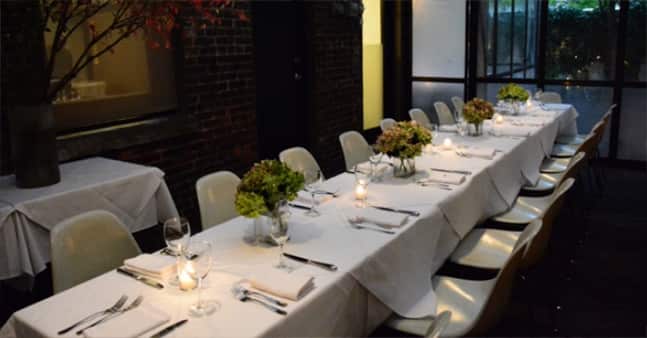 The Dining Room - Sundays Only
On Sundays we only open for private lunch parties – not to the general public – making the main dining room available as another option for private lunches and can accommodate up to 60 guests, or more than 100 when combined with the adjacent North Garden.
To book the main dining room for your Sunday event requires a minimum food and bar spend of $ 2000.00, and to book the North Garden and Dining Room together requires a guarantee of $ 3500.00 food and bar. A three hour lunch buyout – making the Pool Room available for your event as well– increases the guarantee requirement to $5000.00 food and bar. Service charges and sales tax and additional.